It's with some surprise that we were introduced today to the new HP TouchPad. No, not the one we're currently reviewing. HP is adding another SKU to its roster of WebOS slates, currently numbering one; and their bringing more than just HSPA+ with the HP TouchPad 4G.
Clockspeed has been bumped from 1.2 Ghz to 1.5 Ghz on the updated slate, which could help with the sluggishness some early adopters may have noted. Speed is the only change though, the device still sports 32 GB of storage and a 1024×768 9.7″ screen. Weight is up a few grams and battery life is down a bit; no surprises given the new radio and 25% clock increase.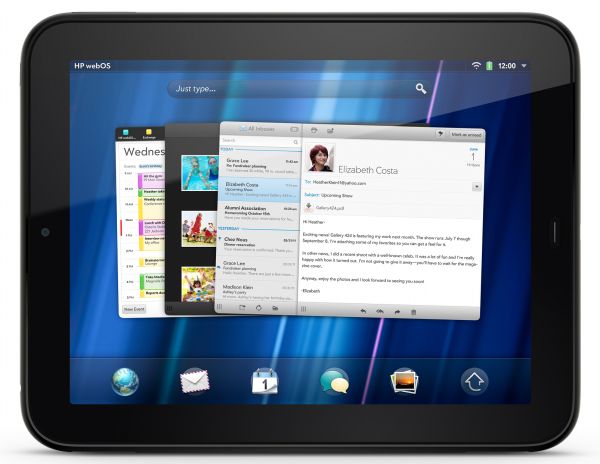 The device will be available through AT&T Business Services and major retailers, pricing and release date remain a mystery, however. Why HP would push a spec update to its brand new tablet is also a bit of a mystery? The note about the device being sold through AT&T's enterprise sales division is a big clue, though.
It's likely this is part of HP's efforts to push the TouchPad as an enterprise tablet, much like RIM's efforts with the PlayBook. Execs are far more likely to pay a premium for a more refined experience and expanded featureset than your average consumer. Either way, we'll update as we know more, and keep your eyes peeled for our TouchPad review soon

.